May Newsletter 2022
This month, we're offering special offers, celebrating big wins, and opportunities to participate in revolutionary companies that make a difference in the community! See below for ways that you can increase your involvement in and support of the Tyre Mentorship Program Community!

Digestion Coach Pilot Program
Do you suffer from IBS or IBD?
The Digestion Coach Pilot Program is designed to help chronic suffers of IBS or IBD who feel like they have tried everything. I felt that way too. Having healed myself of Ulcerative Colitis, I've been symptom-free for over 10 years, I will share what I learned to inspire and empower others to start on a path of self-healing too.
People always ask me how did I do it? The thing is, it's not just one thing. When I tell people one thing or another that I did, they often run off and try it on their own without success. To solve this problem, I've created a hybrid coaching program to share what I've learned over 20 years about what impacts our digestion. I will equip you with coaching tools so you can respond more effectively to your own needs. You'll benefit too from the help of a safe, supportive, and like-minded community.
As a result, people who suffer from chronic digestive discomfort will discover a renewed sense of hopefulness, empowerment, and control to get them started on a healing path.
Let the Doctors manage your symptoms. Let me help you, heal you.
The Digestion Coach Pilot Program begins 6/8/22 and runs for 6 weeks. Due to the personalized nature of the pilot, space is limited. The deadline to register is 6/1/22 or when the program fills. Please contact me directly at atyre@cox.net for more information.
With 22+ years working in high-growth tech companies as a revenue leader, Mike helps Founders, Sales Professionals and Leaders FIND Clarity and STOP Second-Guessing the Work They Do. He is a coach, an enabler, and a leader who knows that legacy is built through developing better leaders. His work is built on a combination of unique processes, frameworks, methods, tools, & applied thinking. Mike understands the importance of defining strategy (the How), and turning that into tactics (the What): it's one thing to know what to do, it's another thing to do it, and know what to do next. Mike has worked at SmartForce (acquired by SkillSoft), O'Reilly Media, and with clients such as Intel, Microsoft, MIT, the Walt Disney Company, Full Sail University, and a number of early stage startups.
What's a Revenue Engine? (and why you Absolutely need one)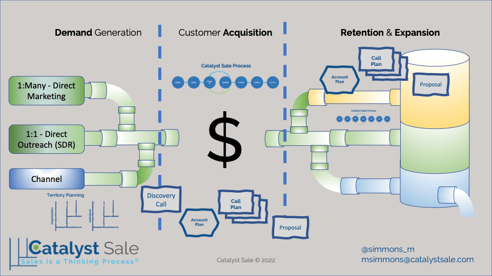 From our very first conversation, Mike Simmons has consistently impressed me with his ability to use clear and logical frameworks to solve the most complex-seeming challenges. When I heard him talk about the idea of a Revenue Engine, I knew we needed to bring this knowledge to all of you. Mike will explain how we can reduce risk in customer acquisition and identify new growth opportunities, by overcoming blindspots in your revenue creation system. He'll demonstrate how we can look at the revenue challenge through three lenses: your customer, your business, your approach. Expect to walk away with clear next-steps to "start up" your revenue engine.
Founders should not struggle with sales. There is a process, there are methods, there are tools that you can use to build your playbook. A playbook that is transferable to others as you build your business.
At some point in your business it will be time to transfer the selling to other members of the team. This is where Mike Simmons, founder of Catalyst Sale can help. Mike is a member of the Tyre mentorship program and is committed to helping technical founders avoid the struggles with moving from founder-led sales to founder amplified sales.
You can hear Mike on the Find My Catalyst Podcast, and book time with him directly at https://calendly.com/simmons_catalystsale/25min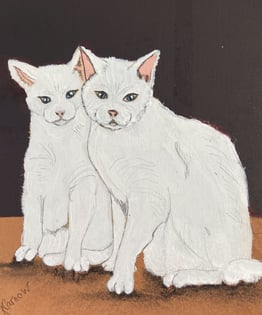 Hello my name is Karen Carnow, and I am a pet portrait artist. I have spent the last 30+ years as an art educator; preschool, elementary school, high school, special-needs, religious school, and mentoring. I have been honored to be chosen to show some of my paintings in various galleries throughout the Phoenix area.
However, the universe has led me on another art adventure. I was asked if I could paint the portrait of a dog that had passed away. After doing so, the friend came to get it and started crying. I realized right away that there is an incredible market for people that have lost their furry friends, or just for people that love their furry friends.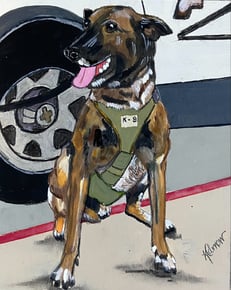 I have done K-9 to thank the police department and I have donated to various organizations, but my favorite is working from a photo for a client.
My work is done on Birchwood panels which are ready to hang. I use an assortment of art mediums and cover the pieces in resin. I ship them all over the country and you can view my website at dogdoodler.com. All that is required is that you send me a few photos of your favorite furry friend for me to work with. I am attaching a few examples of my work and I hope to hear from some of you thank you for your time.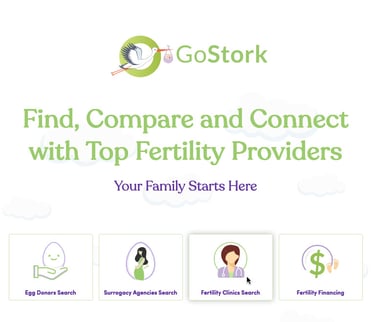 GoStork, the first marketplace where fertility consumers find, compare, and connect with top fertility providers is excited to share the launch of its Fertility Clinic Marketplace. This first-of-its-kind platform helps consumers match with clinics based on their personal needs and unique fertility journey, simplifying what has historically been a confusing and time-consuming process to navigate.
The new marketplace is 100% free to use and features over 100 clinic locations across the US. Each fertility center's profile contains vital information to help users make informed decisions based on the clinic's experience, success rates, costs, doctors credentials, and more. To further support these important decisions, GoStork offers 1:1 Concierge consultations calls, personalized to address each consumer's questions and needs.
With this latest addition, consumers can now match with fertility clinics, surrogacy agencies, egg donors from many different agencies, and fertility loans - all on GoStork!
Learn more at GoStork.com
"My name is Cherokee Ford and I am a member of the 2022 HubSpot Mentorship Program. As a graduating senior, I had been on the look out for additional ways to round out my professional took kit, if you will, so when I had the opportunity to apply and join the program, I knew I had to take it. What I have learned so far has already pay off ten-fold. When it came to weaknesses and strengths, I knew what I was good at but did not know how that could be applied in a job outside of college. When I had the opportunity to hear from Barbara in the biweekly meeting and then more in depth in a later session, how to use my strengths and preferences began to be fleshed out in my brain. I began to see ways that I use these strengths in my day-to-day and my current job. I was able to use this knowledge of my preferences to answer behavioral questions in a job interview (a job I was offered a position to!). And I was able to take personal inventory of my own self and enter into a much needed time of reflection and planning for the future. I am so thankful for HubSpot and its commitment to equipping the current AND future workforce!"
If you need help with interviewing skills or finding your next career opportunity and want some structure and skills development , please contact Barbara Greenberg from
https://www.launchcoachingaz.com/
. The Tyre Mentorship Program offers scholarships for this paid program to make sure you get what you need. Barbara placed 100% of the people she worked with in 2021 and did a phenomenal job of bringing her curriculum to underserved communities. To learn more, visit Barbara's website here: https://www.launchcoachingaz.com/
Looking to invest in Revolutionary Companies?
Wellness through play. For kids of all abilities.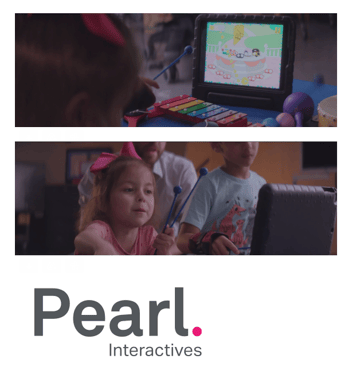 Pearl is raising a pre-seed round. Over $225,000 committed so far from early investors.
When kids have a neuro-motor disability, they often require extensive and ongoing physical therapy. They are treated in clinics and are prescribed exercises to do at home, but treatment is expensive (time and money) and motivation is difficult. So Pearl has built video games and apps that help kids, parents, and clinicians
turn therapy and motor-skill exercises into play
. Pearl Interactives is a start up from Canada's largest pediatric rehabilitation hospital, Holland Bloorview.
Contact Gavin Brauer (
gavin@pearlinteractives.com
) to learn more or to make a philanthropic donation in support of kids with disabilities.