May Newsletter 2023
We're excited to announce that this month, we have some amazing special offers and are celebrating some big wins! Check out the opportunities below to get more involved in and show your support for the Tyre Mentorship Program Community!

TMP Special Offers and Big Wins
FABRIC is currently seeking a partner who would like to align with them as the first Phygital Fashion Innovation Incubator in the country.
Tempe, Arizona May 9, 2023 – FABRIC, the Nation's first Phygital Fashion Innovation Center, is offering a Title Sponsorship opportunity.
FABRIC is a non-profit fashion incubator that has supported over 1000 Apparel Entrepreneurs since 2016. FABRIC has provided hundreds of scholarships to disadvantaged entrepreneurs including minorities, veterans, differently-abled, and low-income entrepreneurs. In an effort to democratize fashion, FABRIC uses technology to provide affordable and sustainable industry resources that make starting a fashion brand and manufacturing a sewn product more accessible to digitally native creatives. As a result, FABRIC has contributed over $10M in free and discounted programs and services to the community and has created a unique model that has made Tempe the envy of many cities and a beacon for modern apparel entrepreneurs. FABRIC has been featured in nearly 200 publications and broadcasts and earned a visit from President Biden and Vice President Harris in 2021.
FABRIC's Phygital Fashion Innovation Center is located in downtown Tempe at 117 E. 5th Street, Suite 101, just steps from Mill Avenue and on the Arizona State University campus. Its proximity to the nation's most innovative universities, along with its newly renovated, ultra-modern, window-clad storefront is ideally suited for digital design and high-tech manufacturing while also acting as a showcase for the innovative micro factory technology that FABRIC was inspired to incorporate after a visit to the Gerber/Lectra Innovation Center in NYC in 2019. The location provides public visibility and encourages pedestrians to peer in and experience the future of fashion in real-time or immerse themselves with one of FABRIC's famous educational public tours.
FABRIC's incubator building includes an on-demand no-minimum micro factory equipped with a sustainable Kornit Presto printer, cutting, and sewing on the first floor as well as a digital design center offering digital product creation, event space, and co-working on the second floor. FABRIC also offers design services, sustainable printing, classes, consulting, an industry directory, classifieds, an events calendar, a free sourcing library, community events, and a digital ROADMAP that guides apparel entrepreneurs through every step in starting a brand and manufacturing sewn products domestically.
In order to carry the flag for the industry into a new, digital-age, and support domestic apparel brands of any size with affordable, innovative, and scarce industry resources, FABRIC is offering a Title Sponsorship opportunity. The FABRIC Title Sponsor's name/logo would be incorporated into FABRIC's logo and appear on all incubator building and digital marketing materials as FABRIC Tempe Powered By [Sponsor Name].
Amy Tyre Digestion Coach Program
Digestion Coach Pilot Signature Program Pilot v2 starts in June.
"I'm looking for a few people who are struggling with chronic digestive issues like IBS, Crohn's, and Ulcerative Colitis who are interested in healing in non-medical ways. I suffered from IBS as far back as middle school and Ulcerative Colitis since after the birth of my second child. I spent years trying one alternative after the other and with diligence and willingness to try I figured it out. I've been symptom-free now for over a decade. The doctors tell us there's no cure but there are things we can do to improve and even reverse our symptoms - and get our life back. The Digestion Coach Signature Program Pilot v2 starts in June. If you or someone you know would like to know more please reach out to me directly, Amy Tyre, at 602-295-7385 or
actyre@gmail.com
. "
Excited to share that I served as a Black Ambition Expert Evaluator for the 2023 Prize Competition!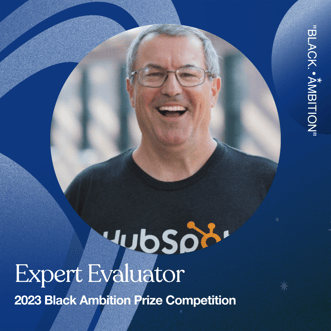 It was a privilege to witness the innovation and passion of these entrepreneurs. Join me in supporting Black Ambition's mission to empower entrepreneurs. Together, let's build a more inclusive entrepreneurial landscape!
About Black Ambition:
Black Ambition empowers Black and Hispanic innovators and communities to excel uninterrupted. Founded by Pharrell Williams in 2020, Black, Hispanic, and HBCU-affiliated ventures in consumer products and services, media and entertainment, healthcare, technology, and Web 3.0 are eligible to win up to $1M. To date, Black Ambition has trained approximately 500 founders and awarded nearly $6M in growth capital to 65 founders. Black Ambition's endeavors have been recognized by Forbes, Essence, Complex, and many more for driving meaningful change. It also was the winner of Fast Company's 2021 World Changing Ideas award for Impact Investing and named one of Fast Company's 2022 Most Innovative Companies. https://www.blackambitionprize.com/
Recent Media Appearances
Grow Your Video Business - Insights on Human-Centered Filmmaking: An Interview with Dan Tyre, Former HubSpot Employee and Angel Investor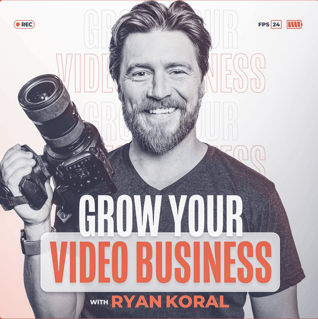 We talk about some of the most important keys to growth such as niching, effective websites, human centered sales, and the "freemium" business model. This conversation is a much needed reminder to treat each other like humans and do our best to help others. When you strive for this, your business, and the world, will become a much better place!
Key Takeaways
The best way to grow in 2023 is to have a very narrow niche.

Embrace the "freemium" model by using free stuff to hook potential clients, build trust, and create raving fans.

For serious growth, your customers are more important than your sales team.

Utilize your website to get a conversation started with potential clients, don't try to sell to them immediately.