September Newsletter 2022
This month we're offering special offers that make a difference in the community! See below for ways that you can increase your involvement in and support of the Tyre Mentorship Program Community!

TMP Special Offers and Big Wins
How To Support Working Parent's High Performance In Your Company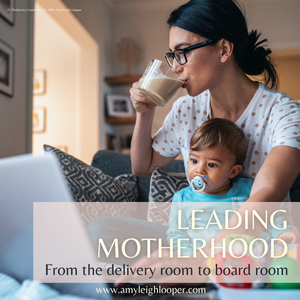 In 2021, Labor & Statistics reports over 3.6M babies being born in the United States. With over 66% of households dual income and 47% of millennial mothers leading as the breadwinner of their family, chances are that your companies have supported several working parents this past year.
How do you know, though, that your company's benefits are being seen as valuable by your working parent employee group?
Last week, I held a training with HR and parent resource group leaders from around the country about "How To Support Expecting Mothers In The Workplace". While maternity leave policies are one of the first compliance items a corporation often addresses, there are many areas of leadership and empathetic communication that expectant parents are looking for. These include:
A positive, supportive response to a pregnancy announcement! As working mothers, we often experience a lot of anxiety and fear around letting employers know that we are expecting. There is a fear of job loss (despite pregnancy discrimination laws) and fear that we will not be welcomed back from maternity leave. There are countless stories of women being shamed in the workplace while growing their families, unfortunately, even in 2022.
A full understanding of benefits. Parents should have an opportunity to meet with their benefits manager to discuss the finer details of leave, healthcare insurance benefits, and any miscellaneous benefits supporting working parents such as childcare stipends, breastmilk shipping, travel deferral, parent mentoring, coaching, etc.
Work flexibility. Mother.ly, recently surveyed parents, and flexibility was the #1 benefit working parents were looking for from their employer. Working with your expectant parent to find ways in which they can meet their job objectives post maternity leave while integrating work and life in a flexible way is critical to supporting high performance while minimizing the risk of costly turnover.
Empathetic Leadership and support during this big life transition can help employees better cope with emergencies that may occur during this time of life. Showing compassion, and understanding of how to respond to traumatic events such as pregnancy loss, traumatic birthing experiences and maternal mental health issues such as postpartum depression is very supportive to new parents. For more information about how you can become a trauma-informed leader visit Leading Motherhood.
Coverage & Career Planning: Co-creating a leave plan with your expectant employee enables you both to communicate about outstanding projects, and ongoing needs that you may not otherwise be aware of during the day-to-day operations of your business. This is a great opportunity to build additional trust together and solidify effective communication which will help your long-term team performance as your expectant employee returns to work.
Belonging & Inclusivity: Working parents want to feel included with their team, especially as they return to work. We no longer have to ask the question of, "Will Mom want to return to work?". Based on the current statistics, we can see that the majority of households, working Moms do return to work and want to create a life of both career and personal life. Your leadership and cultural tone will set the stage for your employee's decision to return to your company or look for different work culture.
10/10 Relationship With Career & Personal Life: Working parents want to find the balance, and integration between their growing families and careers without sacrificing their income, their health, or personal relationships. This is where leadership development can be an essential investment in your employees. A parent who is strong in emotional intelligence, and leadership can thrive when working parenting challenges arise. That is why we support working parents in these areas throughout the Leading Motherhood program so that they elevate their experience in high-performance working parenthood.
On October 6th, join my free training, "Reduce Turnover With Post-Maternity Re-Onboarding". This 1-HR training will help you design a workflow with working parents returning to work that improves their productivity and performance while minimizing your risk for costly turnover as an employer. Register Here.
Struggling with employee mental health? Amelia Wilcox, founder and CEO of www.nivati.com built an app to help your organization deal with the biggest challenge teams are facing in the 21st century - mental health. Nivati's unique platform addresses the 6 dimensions of mental health in a clinically proven approach to Therapeutic Lifestyle Change. Nivati meets employees where they're at with what they need, whether it's hundreds of on-demand courses or live 1:1 and group sessions on mental health and wellbeing - Email awilcox@nivati.com for more information.